Enroll in my online class today and welcome meringue into your kitchen to learn all you'll ever need to know to be a meringue master!
Meringue Has Never Been So Delicious — Or Easy!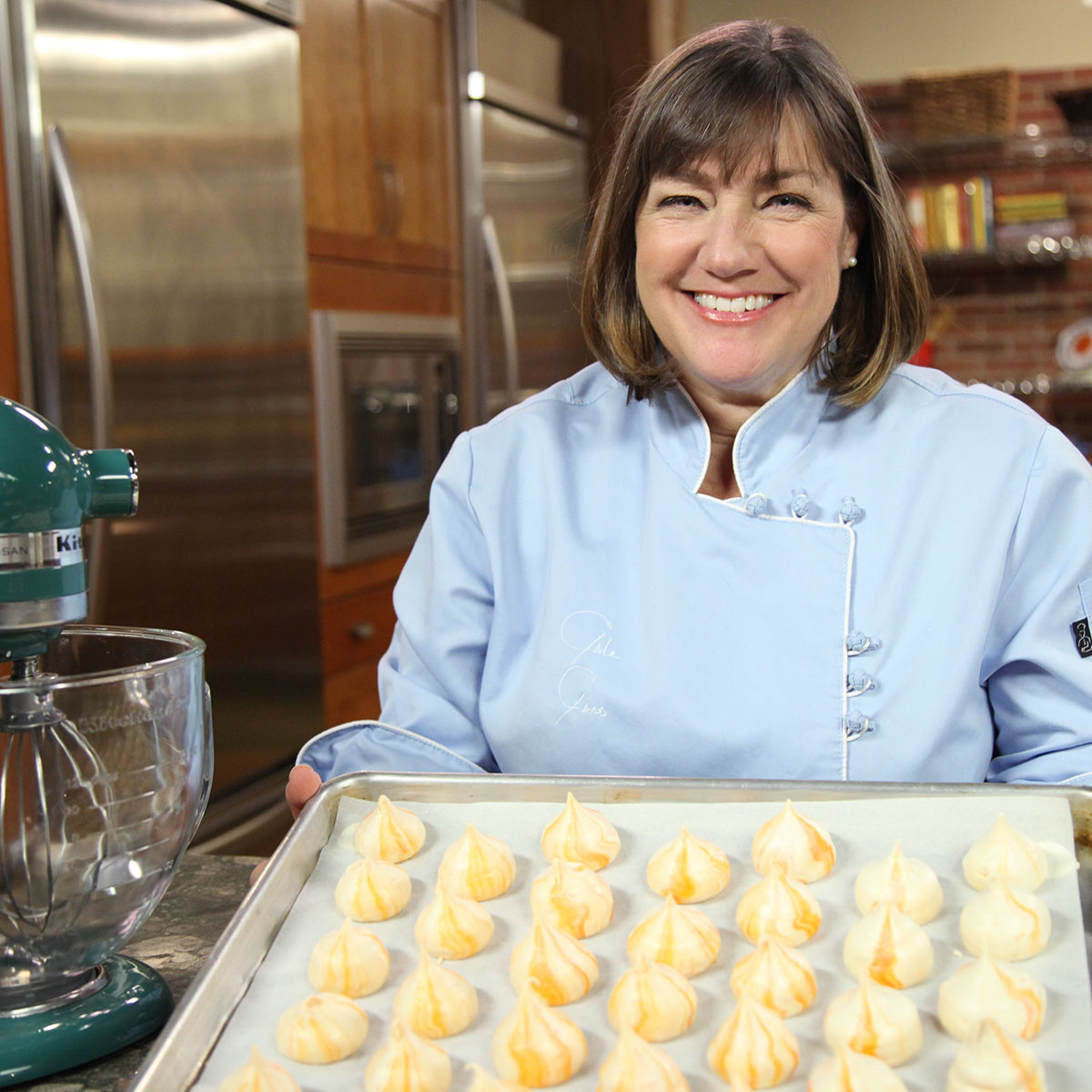 Learn the secrets to transforming plain, French, Italian and Swiss meringue into sweet and savory dishes you'll love. Join me, James Beard Award winner Gale Gand, for my online Craftsy class, Mastering Meringue: Techniques & Treats, and create mouthwatering meringue with the confidence and ease of a professional!
In this class, you'll learn how to make the four main types of meringue and incorporate them into a variety of my favorite dishes, including chocolate mousse, meringue kisses and cheese soufflé. To begin, we'll work our way through the three distinct stages of meringue! I'll share tips on how to separate eggs and take your meringue from froth to soft peaks and finally to stiff peaks. I am the pastry chef and partner of Chicago's Spritz Burger, and a partner in the Michelin one star restaurant, Tru. You may remember me as host of Food Network's long running show Sweet Dreams and I have also authored eight cookbooks, including Butter Sugar Flour Eggs, and Short and Sweet. Additionally, I teach cooking classes all over the country, and now, with Craftsy, I can teach you in your very own kitchen!
For $29.99 you get:

8 HD video lessons with anytime, anywhere access
Class materials, including recipes
Hours of close-up instruction
Answers from Gale in our virtual classroom
Lesson Plan for this Class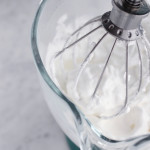 Lesson 1. Seperating & Whipping Egg Whites. Meet chef, cookbook author and James Beard Award winner Gale Gand and dive into the world of meringue. Gale shows how to separate eggs, then whips her way through the stages of meringue from froth to stiff peaks. You'll also review some of the equipment that is key to meringue success.
Lesson 2. Plain Meringue. A one hit wonder? Meringue is anything but! In this lesson, you'll master the perfect plain meringue and learn how to take this traditionally sweet staple into savory territory. I'll show you how to fold it into an irresistible spinach and cheese mixture for a light, flavorful soufflé. Then, find out how to incorporate meringue into pancakes for your fluffiest flapjacks ever!
Lesson 3. French Meringue. Say bonjour to French meringue in our next lesson! I'll show you how to incorporate sugar to your egg whites to make a French meringue and create a decadent chocolate mousse. Then, expertly prepare and pipe your mousse for results that are as beautiful as they are tasty. You'll even learn how to create light and crisp orange kisses by adding additional ingredients that stabilize your treat while it bakes.
Lesson 4. French Meringue with Nuts. Now we'll get a little nutty and add a delightfully flavorful crunch to your meringue. First, I'll show you how to make almond rocher cookies — a treat on their own or as a platted dessert topped with whipped cream and luscious fruit. Then, enjoy step-by-step instruction as we tackle an impressive dacquoise: layers of crisp nutty meringue, apricot whipped cream, toasted almonds and rich hazelnuts.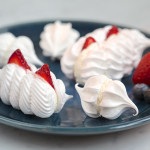 Lesson 5. French Meringue: Pavlova. Up next, it's a foodie's trip to the ballet — without leaving your kitchen — as we create a Pavlova! Named for the famous ballerina, this treat features a crisp on the outside, tender and marshmallow-y on the inside, pillowy French meringue that spreads out just like a tutu! I'll show you how to construct this simply stunning dessert and top it with fresh whipped cream and your favorite cut up fruit.
Lesson 6: French Meringue: Concord Cake. Chocolate lovers! I haven't forgotten about you. In our next lesson, we'll make a Concord cake featuring layers of crisp, cocoa-flavored meringue and decadent chocolate ganache. Need to watch one of these techniques again before you move on? With Craftsy's interactive-online classroom, you can rewind any technique and watch your lessons as many times as you need for absolute clarity.
Lesson 7. Italian Meringue. I hope you're ready to create the best buttercream you've ever tasted. In this lesson, we'll use hot sugar syrup to transform your egg whites into an Italian meringue to make a rich buttercream frosting you won't be able to stop sampling. Then, get a crash course in piping using pastry bags and tips to frost showstopping cakes or cupcakes. Plus, use this new meringue to make melt-in-your-mouth marshmallows.
Lesson 8. Swiss Meringue. If you love meringue, but are dairy-free or looking for something a little lighter, the Swiss meringue in this lesson is for you. First, learn how to cook this special meringue over hot water to create a dairy free 7-Minute frosting. Then, we'll expertly pipe and bake delightful Afternoon Tea Meringues and sandwiched with whip cream and strawberries — perfect for a sophisticated snack or elegant afternoon tea! Enroll in Mastering Meringue: Techniques & Treats and add versatile, delicious meringue to your baking and cooking repertoire today.