Create three types of custard and transform each into crowd-pleasing desserts, from classic crème brûlée to comforting rice pudding.
Creamy, Dreamy Custards: Techniques & Treats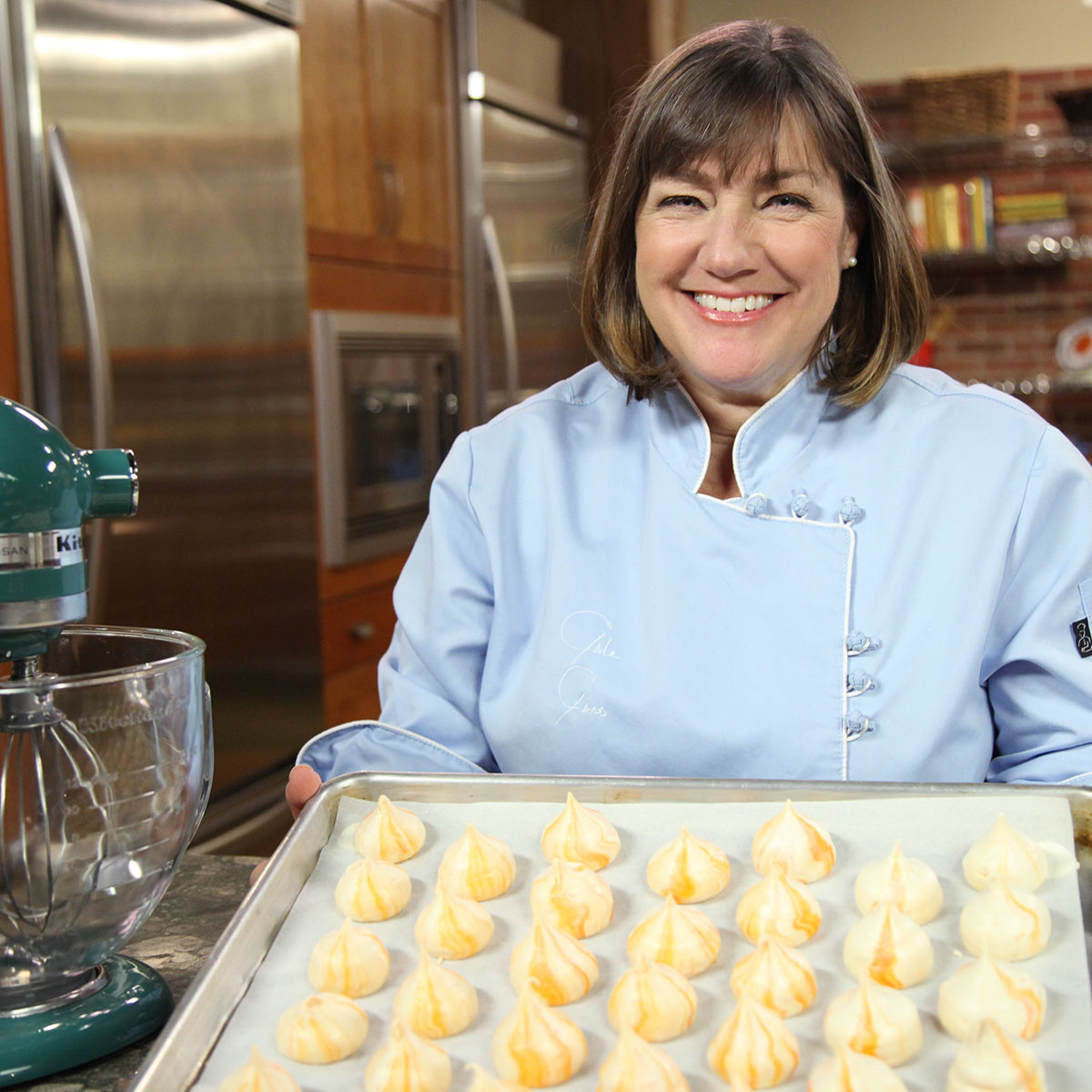 Make crave-worthy custard from scratch with guidance from James Beard Award winner Gale Gand. First, get Gale's tips for making egg-, starch- and gelatin-thickened custards. Then, transform each of your custards into versatile treats, including irresistible crème anglaise. Whip up stovetop custards with ease before using them to make whole-egg lemon curd, rich rice pudding and more. Discover the secrets to surprisingly simple crème brûlée, guaranteed to become a signature dish the first time it's served. And, learn Gale's tips for working with starch as you make pastry cream, vanilla pudding and even butterscotch pudding. Finally, take your custards to the oven to make French clafoutis and upside-down apple pancakes. Plus, add traditional Italian panna cotta and luscious raspberry Bavarian cream tarts to your repertoire, sure to be hits wherever they go.
For $39.99 you get:

6 HD video lessons with anytime, anywhere access
Class materials, including recipes
Hours of close-up instruction
Answers from Gale in our virtual classroom
Lesson Plan for this Class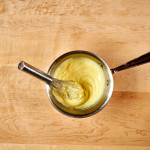 Lesson 1. Egg-Thickened Custard. Meet Chef Gale Gand and begin class with a classic custard every cook should know: crème anglaise. This versatile, egg-thickened sauce is the basis of myriad delectable desserts. Make it with Gale's guidance, then drizzle it over berries or turn it into ice cream!
Lesson 2. More Stovetop Custards. Continue with stovetop custards to make three desserts: a wine-based sabayon (or zabaglione) sauce, a whole-egg lemon curd and a comforting rice pudding. Gale talks about the challenges of using eggs as a thickener and shows how to cook a custard gently in a double boiler.
Lesson 3. Oven Custards. Gale's oven-baked custards are so good, you might find yourself fending off marriage proposals when you serve them! Elegant crème brûlée is simple once you learn Gale's tricks for this four-ingredient dessert. She'll also show you how to wow your guests with caramel chocolate bread pudding, using whole eggs.
Lesson 4. Stovetop Custard With Starch. Gale explains the pros and cons of various starches for making pastry cream, or crème pâtissière, and the science behind the thickening process. This silky vanilla pudding can fill éclairs or be a lighter dessert with whipped cream folded in. Or try a favorite variation: authentic butterscotch pudding.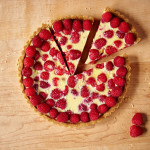 Lesson 5. Oven Custards With Starch. Take your custards to the oven, this time using flour as a thickener, to make a classic French clafoutis. This cross between a custard and a cake is studded with cherries or other fruit. Then master Gale's Chicago favorite, the upside-down apple pancake. Delicious!
Lesson 6. Custards With Gelatin. Make traditional baked Italian panna cotta, using gelatin as a thickener. You'll see how to prepare gelatin and learn how it works. Garnish your panna cotta with berries in a hibiscus simple syrup. Finish class by making a luscious raspberry Bavarian cream tart with Gale's guidance!