Click here to see a listing of all of Gale's books from Amazon.com.
You can also click on each cookbook's cover to go to that book's Amazon page.
In addition, Gale has a Square Store where you can purchase autographed copies of her cookbooks, her Salted Caramel Sauce, signed Aprons, and a Gale's Root Beer T-Shirt.
Gale's latest cookbook shows you how to do lunch simply and easily, and for a fraction of the price of prepared salads and sandwiches. As Gale says, when it comes to entertaining, "lunch is the new dinner."
List Price: $27.99
Gale's favorite meal of the week!
List Price: $27.50
Making an impressive and delicious brunch is easy with this deck full of irresistible recipes!
List Price: $14.95

Easy but impressive desserts using eight ingredients or less.
List Price: $27.50
A great collection of easy recipes that cover the two favorites of the dessert world.
List Price: $22.50
Lucsious little desserts, inspired by the restaurant TRU.List Price: $32.50

 

Delicious recipes from the down home to the upscale.
List Price: $32.50
Inspiring recipes from the legendary Chicago restaurant.
List Price: $35.00
Simple, Robust Recipes Inspired by the Rustic Foods of France, Italy, and America.
List Price: $32.50

Gale's Root Beer
Now Made with Real Cane Sugar!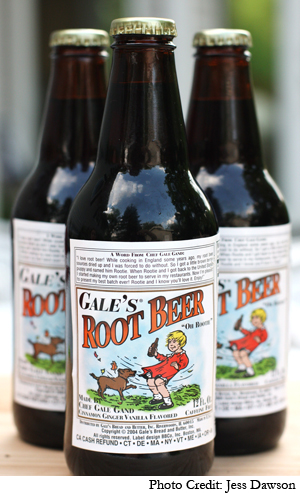 "I love root beer!" While cooking in England some years ago, my root beer sources dried up and I was forced to do without. So I got a little brown terrier puppy and named him Rootie. When Rootie and I got back to the United States I started making my own root beer to serve in my restaurants. Now I'm pleased to present my best batch ever! Rootie and I know you'll love it. Enjoy!
Press
National Public Radio
The New York Times
Where to Buy
Online
You can now purchase Gale's rootbeer online at Amazon.com!
Gale's root beer is also available online at the Root Beer Store, Beverages Direct, the dr soda company, Soda Emporium, and Peapod, 

Retail & Restaurants
Arizona – Tucson Fruit & Produce, CM2 Pizzeria & Bake Shop
Arkansas – Boulevard Bread Company
Florida – Clusters & Hops
Illinois – Caputo's (Lake Forest), Treasure Island, Art Mart, Don's Finest Foods, Winton's Market, South Gate Café, Foodlife, Café Central, Lula Café, TRU, The Artisan Cellar, Southport Grocery, Dirk's Fishmarket, Sunset Foods
Iowa – Stomping Grounds
Kansas – Better Cheddar
Michigan – Martha's Vineyard, Westborn Market
Missouri – Straub's Fine Grocers, Cardwell's, McGonigle's Market
North Carolina – Asheville Wine Market
Ohio – West Point Market, Jungle Jim's International Market
Texas – Central Market HEB
Virginia – Food of all Nations
Wisconsin – Joe's Cheese House, Sendik's Food Market, Ian's Pizza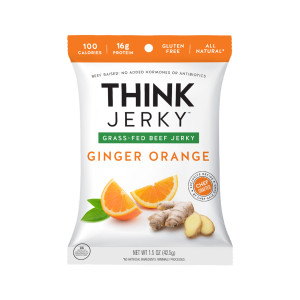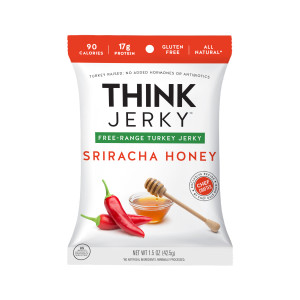 Creating Turkey and Beef Jerky recipes for Chicago based company THINK JERKY is one of my fun new projects.  They're all high protein and low in salt and sugar compared to other brands and really portable and in small pieces to make it easier to eat on the go. It's non-GMO, no hormones, no antibiotics, grass fed, free range animals. All chef driven recipes! I have 2 flavors I've come up with.

Ginger Orange Grass-Fed Beef Jerky: Chef Gand infuses her recipe with classic ingredients from East Asian cooking, layering savory atop citrus with a ginger bite for a distinct, singular flavor.

Sriracha Honey Free-Range Turkey Jerky: Chef Gand has crafted a custom blend of sriracha, honey & spices to create this recipe – a perfect balance of sweetness & heat for our premium turkey.

To order go to: https://www.thinkjerky.com/product/